Welcome to our new website!  We've been busy at the Glut1 Deficiency Foundation, and creating this new website full of new resources has been one of our projects over the last few months. We are excited to finally share it and hope it will be a trusted and helpful place to turn for information, answers, and inspiration.
We want to make sure you know about the special translation feature you can use on every page of our site. Look along the top and find "Select Language" with a dropdown menu to choose from a large number of languages. The translations will be through AI technology and are not perfect, but hopefully it will help provide information to more people in more places.
We will continue to build our newsletters on our website in order to have this translation capability, but we do plan to shift to a monthly schedule in the new year to have shorter and more frequent updates.
We hope you'll spend some time looking around and exploring our new online home...and we'd love to hear your feedback! We'd also appreciate you letting us know if you find anything remaining we might have missed that needs attention after the migration (broken link, etc.).
If you are a researcher, please reach out if you'd like to be listed in our Research Compass so we can help grow and strengthen our collaborative research network.
We came together in July for a wonderful convening of families, clinicians, scientists, and industry...all focused on meeting, sharing, and learning from one another.  We've put together some resources from the conference, which you can access below. We look forward to our next gathering in June 2024 in Dallas - save the date!
We are excited to introduce our new part-time team members here at the Glut1 Deficiency Foundation - three exceptional people who are already hard at work helping build our capacity to go faster, farther, and more effectively in our mission work. We're very thankful to have them on board, and you can meet them below!
Natalie is the new Development Coordinator for the Glut1 Deficiency Foundation. She holds a BA in Child and Family Studies from Eastern Kentucky University. She worked at Middle Tennessee State University in Murfreesboro as the Stewardship Coordinator for the office of Development and University Advancement before becoming a full-time mom and advocate for her three daughters who have Type 1 diabetes. Natalie resides in Louisville, Kentucky with her husband David, and their girls – identical twins Quinby and Stella and their little sister Ruthie.
Maddison is the Communications Coordinator for the Glut1 Deficiency Foundation. She lives in Van Alstyne, Texas with her husband, Garrison, and their daughter, Eleanor. Maddison became involved with the Glut1 Deficiency Foundation when her daughter was diagnosed shortly before her 2nd birthday in 2021. She remains an active research participant in a search for answers as her daughter remains genetically undiagnosed. Maddison has a background in social media management and business development and she's currently pursuing a degree in clinical psychology.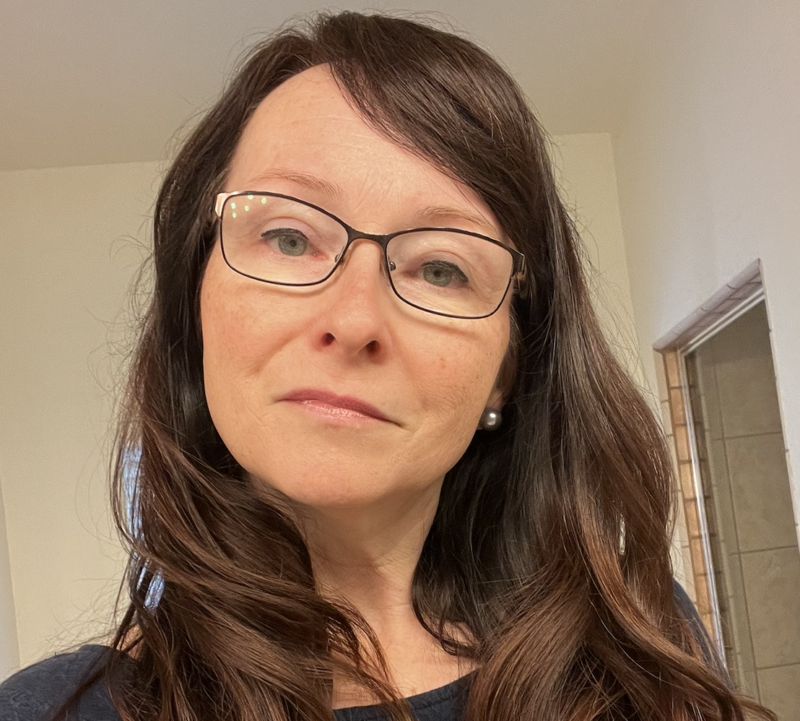 Kim joins the G1DF as the new Operations Coordinator, where she'll help with bookkeeping and other day to day operations. Kim lives in Murrieta, California with her sons Alex and Dylan. She has worked as an office manager at a large church for the past 17 years and brings that knowledge and experience to the Glut1 Deficiency Foundation. She attended her first conference in New Orleans in 2011 after Dylan was diagnosed in November 2010 at the age of 7. Now that the kids are young adults and after losing her husband last year, Kim is ready to focus her energy on the foundation and furthering its cause.
We are also deeply honored and thankful to be welcoming two new additions to our Scientific Advisory Board. Dr. Felipe Barros and Dr. Matthew Gentry are respected the world over for their work in brain metabolism and both have been contributing to the knowledge and understanding of our disease. They've been helping the G1DF for some time already, and we are thrilled to make the collaborations official!  Read more about them below.
Felipe (MD, 1988; PhD, 1993, University of Chile) has been mystified by Glut1 for a while. His PhD thesis with David Yudilevich was a study of Glut1 in the placenta, followed by a postdoc in Leeds with Steve Baldwin, working on Glut1 and Glut4 regulation. In 2000 he joined the Center for Scientific Studies, a private research institute located on the left bank of the Valdivia river in Patagonia.
Most transporters and enzymes involved in brain energy metabolism are known at the molecular level, but few of them have been characterized functionally. Virtually nothing is known about their acute regulation in situ, and that includes Glut1. Equipped with genetically-encoded sensors and time-lapse fluorescence microscopy, Barros and colleagues are trying to narrow the gap.
Ongoing collaborations are with Bruno Weber (University of Zurich; Mouse), Jimena Sierralta (University of Chile; Drosophila) and Alex Gourine (University College London; pH).
Matthew S. Gentry, Ph.D. is Chair of Biochemistry and Molecular Biology in the College of Medicine at University of Florida. He is a prominent brain metabolism scientist who has made seminal discoveries in the realm of brain glycogen and glucose metabolism and how perturbations in these pathways impact neuro-centric diseases.
Matt has nearly 20 years of experience working on glycogen storage diseases (GSD). He did research on cell signaling and cell division at Syracuse University for his Ph.D in Molecular Biology (2003) and then worked on the GSD and childhood dementia called Lafora disease as a postdoctoral scholar in the laboratory of Jack Dixon at UC-San Diego where he defined the biochemical properties of the genes mutated in the disease.
Building on this foundational biochemistry, he has been continuously funded by NIH since 2007 via a K99/R00, multiple R01 grants, and a recent R35 that focuses on Brain Glycogen – Metabolism, Mechanisms, and Therapeutic Potential.
He has also been continuously funded by NSF since receiving a NSF CAREER award in 2013 to study the enzymology of metabolic enzymes. His lab now works on a number of GSDs and the role of glycogen in cancer, focusing on defining disease mechanisms, pre-clinical drugs and clinical biomarkers.
Matt was awarded the 2014 NIH IDeA Thomas Maciag Award and the 2018 NINDS Landis Award. He serves on multiple NIH, NSF, and foundation study sections. He is a Journal of Biological Chemistry Editorial Board member and a Council Member for the American Society of Biochemistry and Molecular Biology. He is also a science advisor for the Lafora disease patient advocacy group, Glut1 Deficiency Foundation, and Adult Polyglucosan Body Disease Research Foundation in addition to several for-profit companies.

We're so grateful to our Medical and Scientific Board members and to Tigran Marabyan at JTANL who helped us create some new educational videos while we were together in person in San Diego. We're thrilled to debut the first two below, one covering the highlights of the Consensus Guidelines and one to use in bringing attention to the unusual eye-head movements that so many patients experience early in their lives, often as the first symptom.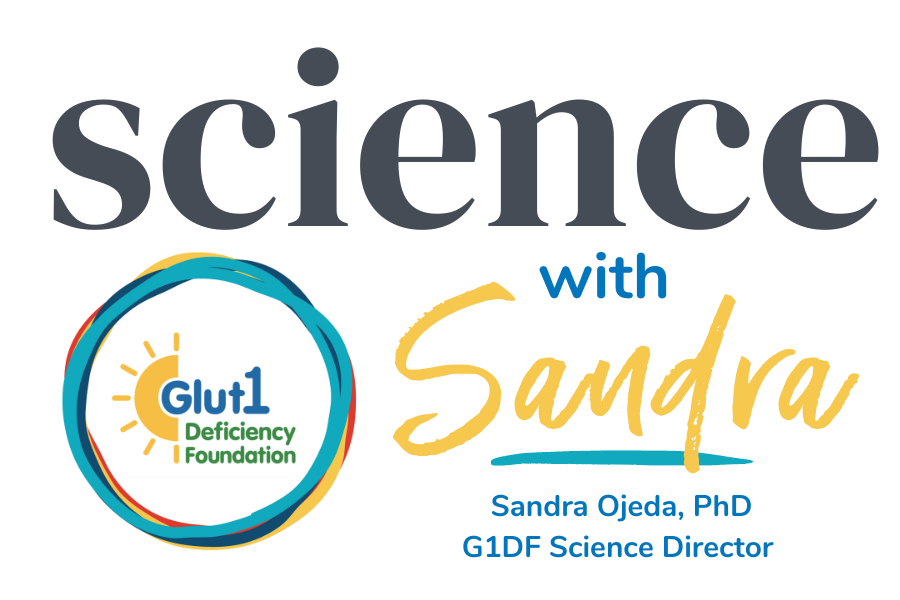 Get the latest updates from G1DF Science Director, Dr. Sandra Ojeda. 

Telling the story of Glut1 Deficiency
natural history

study
If you attended our conference in July, you heard about our new Natural History Study and the soft launch we have done. We are ready to open up the first phase of this critical project to every family who is able to participate, from anywhere in the world.
Natural history studies are research projects that gather information about how a disease impacts a person over time. Individually, each story may be unique, but collectively, these experiences help paint the bigger picture of Glut1 Deficiency so we can understand it better, find new and better ways to treat it, and find out what is most important to patients and families.
Learn more about our Natural History Study, the languages offered, and how you can easily take part in this project and make sure you are counted and your voice is heard.
​The Glut1 Deficiency Foundation will be participating in the #GivingTuesday campaign on Tuesday, November 29th. This is an annual global day of giving created to encourage support for charities during the holiday season.
The G1DF has a special online donation page set up for #GivingTuesday through our new Give Lively portal, but we will also have a fundraiser set up for the day on our Facebook page. In the past, Facebook/Meta has provided matching opportunities, so stay tuned for more news about that possibility.
We greatly appreciate the support we receive no matter when or where, but the #GivingTuesday campaign and end of the year gifts have helped provide a great boost to our programs in the past and help us start the new year off with a head start on our mission. Our work would not be possible without the help we receive from the community we serve.
Use our online store to help with your holiday shopping. You can buy specially selected official Glut1 Deficiency Foundation merchandise, raise awareness, and show your support for Some1 with Glut1. Shop the store at the link below, and all proceeds are donated directly to the Glut1 Deficiency Foundation. Don't forget you can also select the G1DF as your Amazon Smile charity.
Check out our new Stories section, and please consider submitting your family's story to include on our website and as part of our Family Friday feature on social media.
These stories help educate, connect, inspire, and even sometimes lead to a diagnosis...so we'd love to have yours included!