Our monthly Glut1 Gatherings for April have some special guests lined up, and we hope you'll join!
The Overcomers and Super Heroes meet with social worker Dana Pottschmidt for mini skill-building lessons and time for socializing and fun. 
Glut1 Pals will welcome Stephen Flinn who will lead a fun and interactive percussion session focusing on building cognitive skills through music and movement.
Comunidad Hispana hosts Dr. Marisa Armeno to talk about ketogenic diets, so come ready to learn and share your own experiences.
Parents and Caregivers will welcome Jess Kruger to talk about the impacts on siblings in families like ours and share some support strategies.
Find more information, schedules, and registration links on our website, and don't forget to join the Family Network to take part. 
Our Spring Research Roundtable will focus on the unique speech and language challenges that Glut1 Deficiency patients often face. The communication difficulties are ranked by patients and families as one of the top symptoms that have the biggest impact on quality of life and also as one of the priority targets for treatment outcomes.
Dr. Jörg Klepper will share clinical insights from his years of treating Glut1 Deficiency patients and will also talk about a study he has underway to better understand the speech and language experiences.
Dr. Kristina Simonyan will share her expertise on the neural mechanisms of normal and diseased speech, especially in the context of dystonia and other movement disorders often experienced by patients with Glut1 Deficiency.

Check out the new Events Calendar on our website. We hope it will help you keep track of all the happenings at the Glut1 Deficiency Foundation and find details and registration links more easily. You can also use our Conferences and Events page, too, as another option for staying in the know!
A quick update on Love Some1 with Glut1: Donations continue to come in and the total currently is $172,717 raised by 1,024 donors. We are amazed, inspired, and oh so grateful!
Stay tuned for some news to come soon on how these funds will be invested to bring help and hope to everyone in the Glut1 Deficiency community.
Myrtle and Tullah are wearing their special edition Love Some1 with Glut1 shirts that their mother, Michelle, created for the t-shirt design context. The community ordered 340 shirts and raised over $2,000 for the Love Some1 with Glut1 campaign - thank you all so very much for showing your support in this way!
RARE NEW ENGLAND SPEAKER SERIES
Tom and Maria Rebbecchi virtually presented to the genetics group at Yale New Haven Grand Rounds in Connecticut. This group consisted of 45 geneticists, nurse practitioners, and genetic counselors. The presentation was about their son Dominic's journey to a diagnosis of Glut1 Deficiency, lessons learned after diagnosis, treatment, and research possibilities. 
This presentation is a part of the Rare New England Speaker Series where patients and/or family members speak to the medical community at major teaching hospitals, medical schools, and genetic counseling programs around New England. The goal is to provide an impactful and memorable story to the medical community to hopefully help identify current or future patients in their practice as well as being open minded to the varying challenges of the rare disease diagnosis journey. 
EPILEPSY FOUNDATION OF AMERICA
Seeking and providing epilepsy care in rural communities comes with unique challenges, particularly for families with a rare or complex epilepsy diagnosis. G1DF Executive Director Glenna Steele joined a panel discussion hosted by the Epilepsy Foundation of America to share stories about how providers and families are navigating this journey, common barriers, and potential supports and opportunities.
Glenna's daughter, Macie, has Glut1 Deficiency and her younger daughter, Maggie, has a different rare genetic epilepsy. Their family lives in rural Kentucky in the foothills of Appalachia and has first hand experience with the challenges of complex medical care and support services in rural settings.
Find the recording on the EFA's YouTube channel.
NORD AND RARE DISEASE DIVERSITY COALITION
NORD (National Organization for Rare Disorders) has joined forces with the Rare Disease Diversity Coalition (RDDC) to conduct a first-ever national survey of underrepresented rare disease patients and caregivers to better understand their unique perspectives and experiences in accessing and affording health care. If you are interested in participating, please follow this link.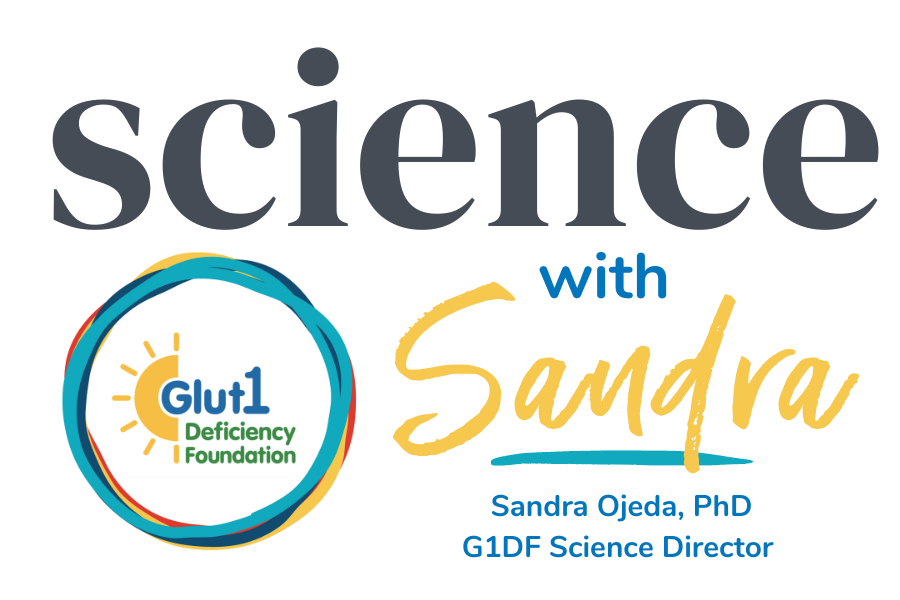 Get the latest blog updates from G1DF Science Director, Dr. Sandra Ojeda. 

A natural history study follows a group of people over time who have a specific disease, collecting health information in order to understand how the disease develops and changes and how to diagnose and treat it better.
The Glut1 Deficiency Foundation has established two opportunities to bring the power of natural history studies to the Glut1 Deficiency patient community. Each of these natural history studies collect different types of information and complement each other to provide a more comprehensive and robust understanding of this disease.
Your participation will help tell the full story of Glut1 Deficiency and help find treatments and cures.
The Glut1 Deficiency Natural History Study is a patient-powered data collection project on the Matrix platform in collaboration with other rare disease organizations as part of our membership in the COMBINEDBrain consortium for neurodevelopment disorders.
The Matrix platform provides a secure place to share information about symptoms, development, and medical history based on information and data provided by patients and families, which is also known as "patient reported outcomes".
Focus:  patient reported data
What's involved? series of surveys
Who can participate? global
Languages: English, Spanish, French, Italian, German, Portuguese, Korean
Who has access? patients and caregivers can grant access to the anonymous data to researchers and industry looking to study Glut1 Deficiency
The Glut1 Deficiency Rare Patient Network powered by Ciitizen is a secure digital platform that organizes, summarizes, and stores patient medical record information obtained from multiple hospitals and providers.
These "clinician reported outcomes" collected from the health records can be analyzed to help inform a better understanding of Glut1 Deficiency and further research toward potential treatments as well as give patients and families this information in an easy to access format.
Focus:  health records
What's involved? one time form to complete
Who can participate? easiest for those in USA
Languages: English
Who has access? patients and caregivers can grant access to the anonymous data to researchers and industry looking to study Glut1 Deficiency
Join us on Monday, April 17th at 2:00 PM Eastern for a presentation from Ciitizen about the Rare Patient Network and how the Ciitizen platform puts the power of patient data to work. In addition to the important research aspects, there are many benefits back to the patient and family, too, in putting your health history at your fingertips and providing new and helpful insights.
Fellow rare disease mom Virginie McNamar will lead the session and share some insights into how Ciitizen has helped her family and the SYNGAP1 community. She works for Ciitizen and will be able to answer questions and help walk us through the quick and easy process.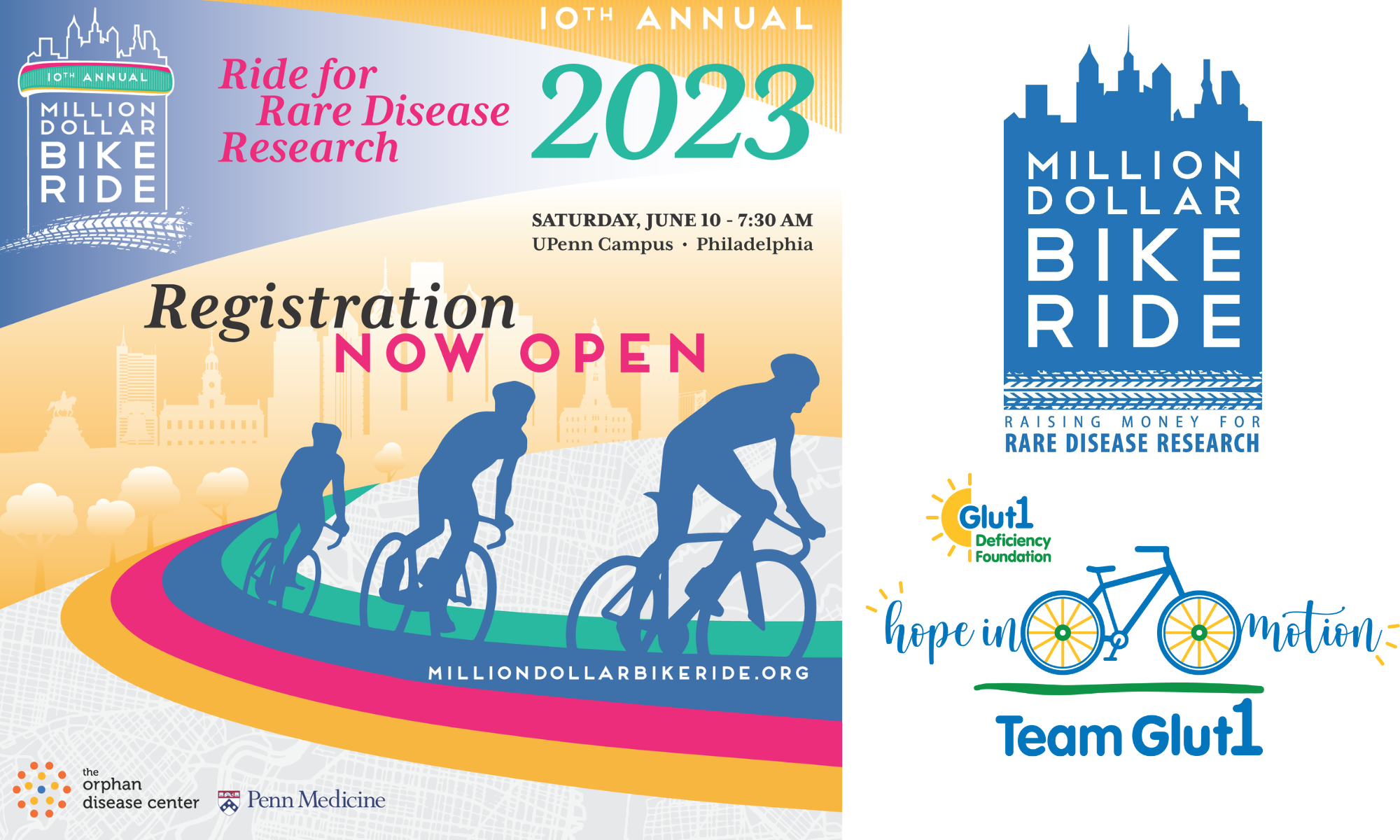 Team Glut1 rides again! We are thrilled to be participating in the 2023 Million Dollar Bike Ride this year and welcome this opportunity to help secure a matching research grant for Glut1 Deficiency. Join Team Captain and G1DF Board Member Erin Meisner in Philadelphia on Saturday, June 10th and find more details about how you can get involved!
Dr. Jörg Klepper is hosting the 4th European conference on Glut1 Deficiency in his beautiful hometown of Aschaffenburg, Germany. We look forward to participating to hear updates and have opportunities to strengthen our networks of clinicians, researchers, and other patient organizations working to improve lives in the Glut1 Deficiency community.
We are thrilled and honored to be partnering with INKS for this meeting of the minds for the research, use, and promotion of ketogenic dietary therapies. There will be special sessions focused on Glut1 Deficiency and brain glucose metabolism. A family day is planned for September 23rd - stay tuned for more details to come soon.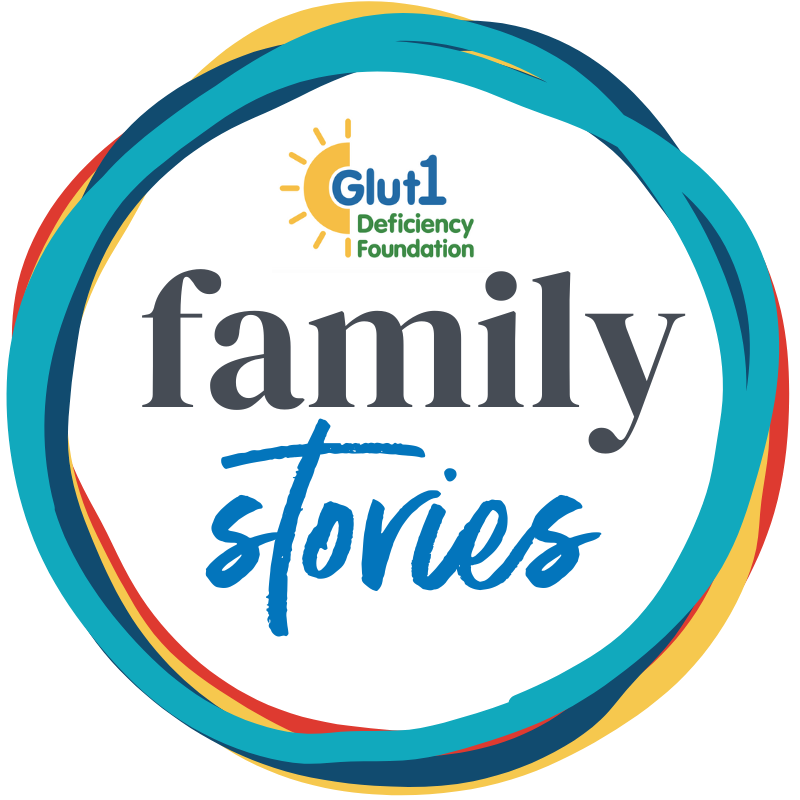 We want to hear from you! Share YOUR story with our community! You never know who needs to hear it. We feature stories on our social media pages along with our website. Fill out our online form or send inquiries to [email protected]. 


Mia was diagnosed with Glut1 and began the medical ketogenic diet just before her first birthday. Her diagnosis was confirmed when genetic testing showed a deletion of the SLC2A1 gene. Mia turned three on March 5th of this year. In her three short years, she has experienced more than most – hospitalizations, blood draws, many many doctor's appointments, weekly therapies and more. She has overall developmental delay. She struggles daily with things that would come naturally to most almost three-year-olds – learning how to walk, how to stand independently, learning to talk and communicate. She works hard each day to make small gains. We dream of a brighter future for Mia and the work being done by the Glut1 Deficiency Foundation gives our family hope that one day she will have more treatment options available and her progress will be exponential. 
We send sincere thanks to our March birthday and special event fundraisers on Facebook - $470 raised for our mission to bring help and hope to the Glut1 Deficiency community and awareness and education spread. Thanks to each of you and to those who donated in your honor!
Pat Hemlock

Tonya Dawes

Denise Matthews
Janet Bean

Jennifer Green Young
board of directors

application
The Glut1 Deficiency Foundation anticipates vacancies on the Board of Directors in July when some of the current board terms expire and reach term limits. If interested, please visit our website for more information and consider applying if you would like to serve!