We hope you all had a wonderful holiday season and that you're finding your groove in the new year. We are full of hope and optimism for the opportunities that 2023 has in store!
We're introducing new monthly newsletters in an effort to keep you more informed and connected. We hope you'll enjoy and appreciate hearing updates on research, resources, and events and learn about ways you can help play a part in building a brighter future for our loved ones with Glut1.

Our Glut1 Gatherings are also officially changing to a monthly schedule. We're making an effort to try to better meet the needs of our community by providing more opportunities for social time, finding and giving support, and helping us all learn more from each other - patients and families are the best experts around on Glut1 Deficiency!
Find more information, schedules, and registration links, and don't forget to join the Family Network to take part.
We're gearing up for our big annual Love Some1 with Glut1 campaign next month. Our theme this year is "A Brighter Future". It starts on Valentine's Day (February 14th) and runs through Rare Disease Day (February 28th), and we will use those two weeks to work together to raise awareness and critical funds for the mission programs of the Glut1 Deficiency Foundation to help the community we love and serve!
There are a few ways below to help us prepare for Love Some1 with Glut1 right now, and stay tuned for more information soon on how you can join the campaign - it is easy, important, and incredibly impactful.
Right now, we're accepting submissions for our traditional campaign video. We need 5-10 second video clips of your loved one with Glut1 answering the prompt "I dream of a brighter future where ___".  As always, we are thankful for your help with this impactful video!
Another way to contribute is to enter our t-shirt contest! Enter your design for a chance to be selected for our campaign shirt. We're so excited to see what you come up with and vote as a community on our favorite, and you'll have a chance to order one, too!
We are thrilled to share news about the selection of Maoxue Tang, PhD, as the 2022 recipient of the Million Dollar Bike Ride grant for Glut1 Deficiency research.
Learn more about Dr. Tang's project at the link, and visit the Million Dollar Bike Ride website for more information on all the rare disease teams and research grant recipients. The 2023 event will be held in June and Team Glut1 is fortunate to have secured a spot again this year. Stay tuned for more information on how you can get involved and put your hope in motion to drive research progress.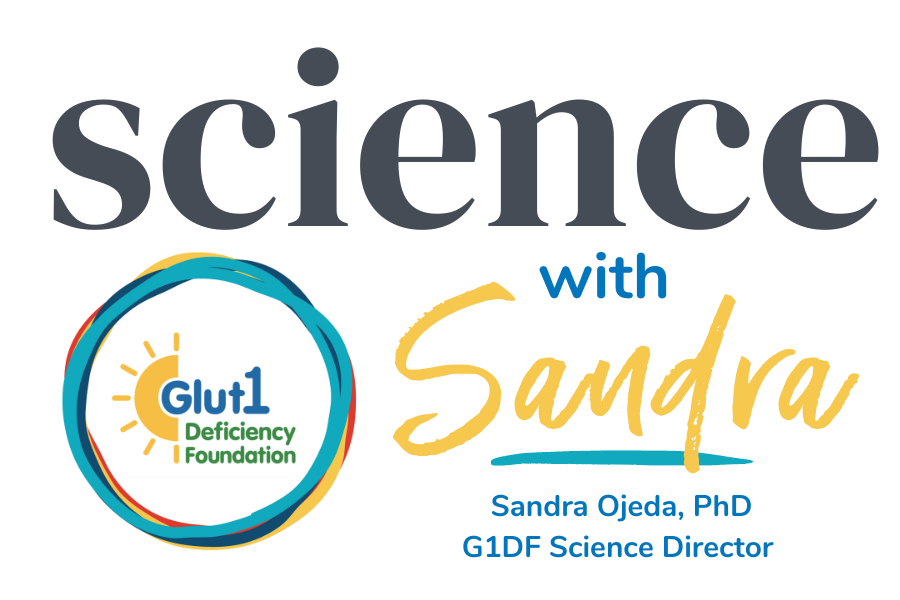 Get the latest updates from G1DF Science Director, Dr. Sandra Ojeda. 

Our next Research Roundtable will be January 24th and will feature esteemed guest speakers to discuss transition to adult services and learn insights about the evolving nature of this disease and the challenges of meeting needs for our growing adult patient population. Please join our Professional Network to participate in our Research Roundtables.


Hello, I'm Ailbhe and along with Adam my husband and Sam (5) and Dara (3), we are the O'Reilly family from Dublin, Ireland. Dara has Glut1 deficiency syndrome and was diagnosed at 19 months old.
He had his first obvious symptom at around 7 weeks old when he had 2 non-breathing episodes. He had a lumbar puncture at this time but Glut1 was not considered. More symptoms appeared including paroxysmal eye movements and he was diagnosed with myoclonic epilepsy of infancy at 6 months old. Due to his developmental delay, hypotonia and epilepsy he had a genetic test at 15 months old and that's how we got our answer. It was bittersweet but we were so happy to find answers and such a supportive community. He started on the classical keto diet shortly after and we noticed he was much more alert and took a great interest in books while in hospital. He instantly became seizure free.
And we all lived happily ever after…..well, happily enough. Last April after 17 months of seizure freedom, he is having seizures again, worse than before. Dara now walks independently, has had a speech explosion and uses some 3 word sentences and he understands similar to a neurotypical child of his age. He is very sociable and fun loving. He looks up to his big brother Sam who doesn't fully understand his condition yet.
We had such a great sense of achievement that we were able to attend the Glut1 conference in San Diego with Dara who absolutely loved the traveling, surprisingly, as he is a creature of habit! We look forward to what the future holds for Dara and his GLUT1 friends.

We want to hear from you! Share YOUR story with our community! You never know who needs to hear it. We feature stories on our social media pages along with our website. Fill out our online form or send inquiries to [email protected]. 
Tessa Breen's brother-in-law, Tim Flanagan, works at Pharmacy Benefit Dimensions and they have a great employee dress down program where they pay into a fund to be able to dress down, and then they nominate charitable organizations to receive these funds as  donations. The Glut1 Deficiency Foundation has been a regular recipient of this generosity, and we just received another donation of $728.50 from them.  We are so appreciative of everyone involved, and we thank Tim and the Breen family for their support for many years!
The G1DF was honored to receive a Church & Dwight Employee Giving Fund grant again for this year. It is a charitable grant made possible by a special giving fund for employees, and then organizations can be nominated to apply for project funding. We thank Michele Janesko and the Palmer family for making this $2,000 grant possible, which is used for our welcome packet program for newly diagnosed families.
The Sinclair family hosted another successful event in October to raise awareness and funds (over $2,500) for the Glut1 Deficiency Foundation in their hometown of Fort Worth, Texas. We are so thankful for all the ways they are helping move the mission forward!

Big thanks for our social media fundraisers for December! Awareness raised, education spread, and $1,203.54 for our mission!
Georgia Brown

Joy Dennison

Melissa Hietala

Fredderick Stanley Juarez

Rabbi Naomi Levy

Maggie Steele

Gary Wilson

Ninya Darnell Woodhouse
board of directors

application
The Glut1 Deficiency Foundation anticipates vacancies on the Board of Directors in July when some of the current board terms expire and reach term limits. If interested, please visit our website for more information and consider applying if you would like to serve!