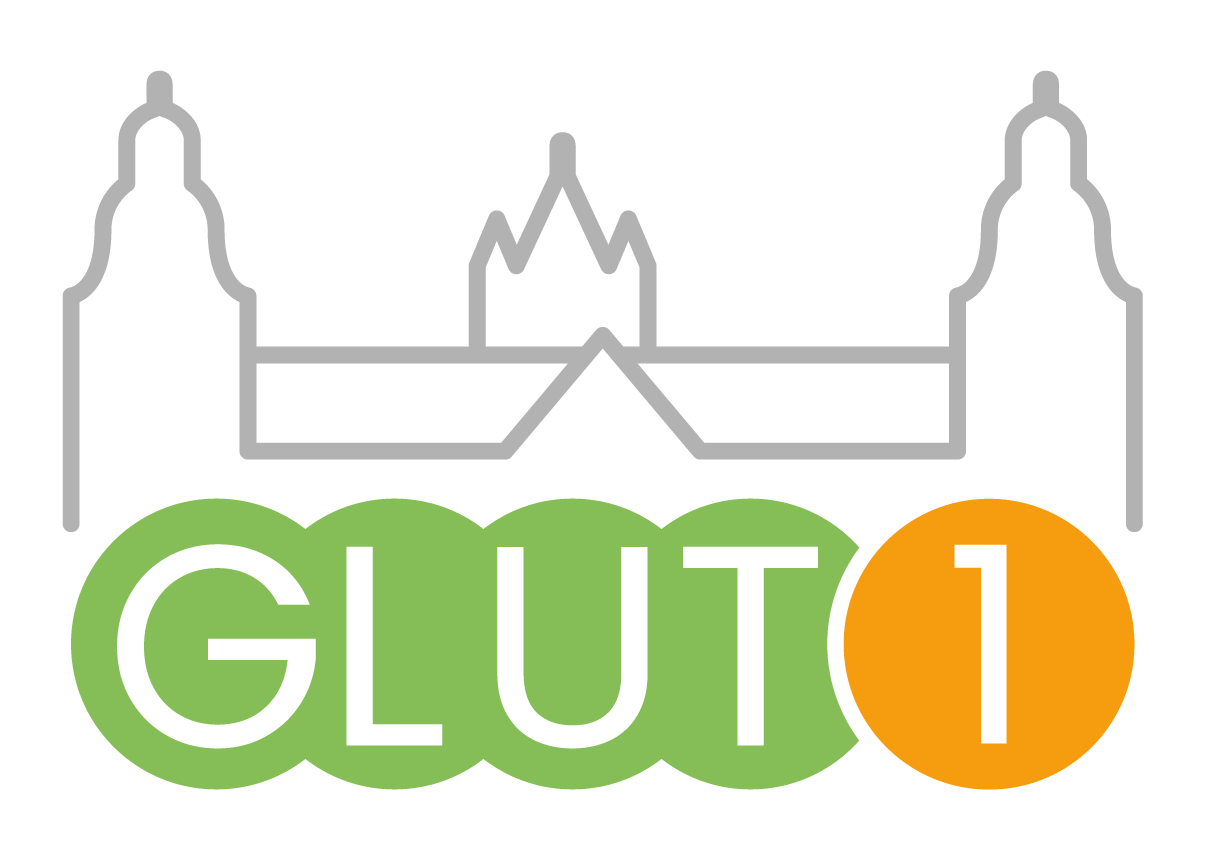 Dr. Jörg Klepper is hosting the 4th European conference on Glut1 Deficiency in his beautiful hometown of Aschaffenburg, Germany on June 15th and 16th - just one month away!
The conference is hybrid with both in-person and virtual options and will provide an international platform for patients, families, caregivers, clinicians, researchers, and companies. The conference will feature plenary and meet-the-expert sessions, small group discussions, lunch symposia, and cooking demonstrations. Last not least the lively, the vivid historical town of Aschaffenburg in the heart of Germany, close to Frankfurt International airport, is welcoming you.
The G1DF is thrilled to be participating and are excited to learn the latest updates and have opportunities to strengthen our networks of clinicians, researchers, and other patient organizations working to improve lives in the Glut1 Deficiency community. We are so grateful to Dr. Klepper for all the time and effort he has put into this event and for all the ways he supports patients and families.
Matthew's Friends is hosting a Keto Education Day on Thursday, May 25th near their headquarters in East Grinstead, England. The program is suited for families, caregivers, adult patients, community support workers, teachers/teaching assistants and allied health professionals and offers a variety of learning and networking opportunities.
Registration for the 8th Global Symposium on Ketogenic Therapies is now open!  You can find the program agenda and more details at the link below.
The G1DF is honored to be partnering with Rady Children's Hospital and INKS for this scientific meeting focused on the new horizons for diet, nutrition, cellular bioenergetics, and metabolism. There will be special sessions focused on Glut1 Deficiency and brain glucose metabolism with presentations from key opinion leaders in our disease and some newer to the field.
A family day is planned for September 23rd - learn more about the full meeting and registration details below.
Check out our monthly Glut1 Gatherings and find a place to connect with others on this journey.
May gatherings for the Hispanic Community and Parents and Caregivers will be open sessions for questions, topics, and just getting to know each other better.
Glut1 Pals will have fun and games and social time, and the Super Heroes and Overcomers will have a mini-lesson on self-advocacy and some social time.
Find more information, schedules, and registration links on our website, and don't forget to join the Family Network to take part. 
We had a wonderful guest speaker at our April Glut1 Gathering for parents and caregivers. Jess Kruger joined us to talk about the special considerations for siblings in families with complex medical needs. Jess is a SibShop facilitator and a special needs sibling herself and had some very sobering insights as well as some helpful strategies.
We are talking with Jess about hosting special Zoom sessions for sibling support across several age groups, even adults, if there is enough interest.  Please take the very brief poll to gauge interest in participating, and you can also watch the recording of this valuable resource. There are more sibling resources on our website as well.
The G1DF's Maddison Hall is starting a monthly book club and discussion group as a way for those in the community to gather to talk, share, and connect about things other than Glut1. This can be a lonely journey that is hard for others to understand, so spending time with people who do can really help. Watch Glut1 Community Connect for more details to come soon.
Glut1 Community Connect is our private, secure virtual gathering place on the Discourse platform - similar to an old-fashioned list serve but with new tools and features. The G1DF does not own or have admin roles on any Facebook groups. Family Network membership is the screening tool for Glut1 Community Connect to help protect privacy and create a safe space. Please contact us if you've joined the Family Network and would like to be sent a new invitation to Glut1 Community Connect.

Don't forget to check out our new Events Calendar for an easy way to stay updated and find links!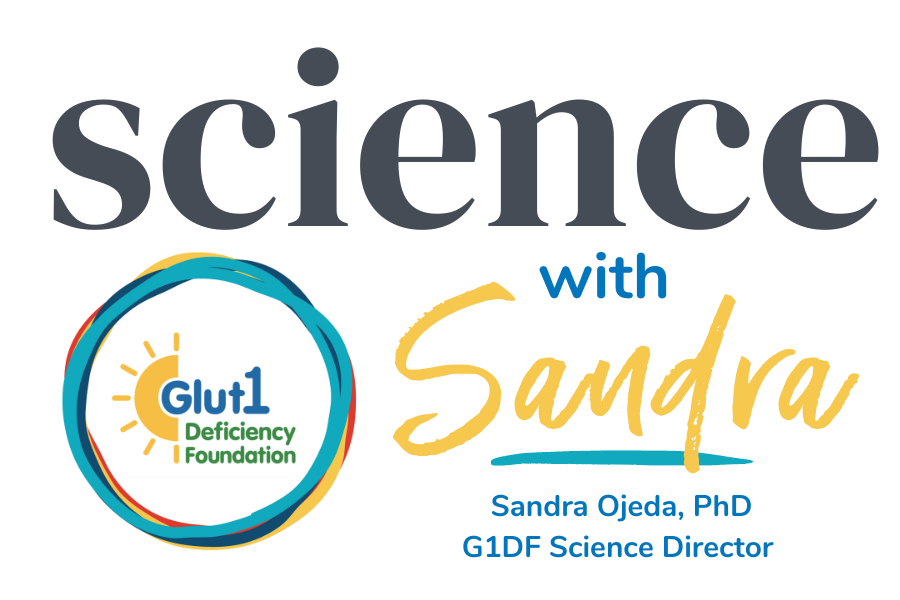 Get the latest blog updates from G1DF Science Director, Dr. Sandra Ojeda. 
RARE DRUG DEVELOPMENT SYMPOSIUM
Sandra had the opportunity to participate in the RARE Drug Development Symposium as a scholarship recipient and represent the G1DF. It was a wonderful opportunity to learn about different approaches other rare disease organizations are taking to develop treatments for their diseases, in addition to networking with other advocates, researchers and industry.
This was the 8th meeting organized by Global Genes and the Orphan Disease Center at the University of Pennsylvania and took place in Philadelphia from May 1st-3rd. Participants in this symposium included rare disease patients, patient advocate groups, parents, researchers working on rare diseases, pharma, biotech companies and government agencies. The purpose of this meeting is to equip advocates with knowledge, skills and connections needed to advance therapy development in rare disease communities.
Sandra was also invited to participate in the poster session with findings from our Collective Voices in Glut1 Deficiency Project, highlighting patient experiences and priorities as we look for better and easier ways to diagnose and treat this disease (see the poster here).
The meeting featured different panels with diverse guest speakers including fellow patient advocacy group members as well as leaders from the FDA and NIH. The panelists discussed topics such as the path to treatments, understanding data for basic research, new technologies in early stage research, the regulatory landscape, and research readiness. Also, there were workshops in which attendees could interact with the panelists in smaller groups and ask questions. 
One of the highlights of the meeting was the chance to meet one-on-one with experts in different rare disease areas and ask direct questions and guidance about our path and the role that rare disease organizations like ours play in the development of better treatments for our patient community.
DRUG REPURPOSING STUDY WITH DR. JUAN PASCUAL
Dr. Juan Pascual at the University of Texas Southwestern Medical Center in Dallas, Texas would like to invite adult patients diagnosed with Glut1 Deficiency or the adult caregivers of minor patients with Glut1 Deficiency to participate in an online research survey regarding three medications. The survey is expected to take about 5 minutes to complete and will help provide valuable insights.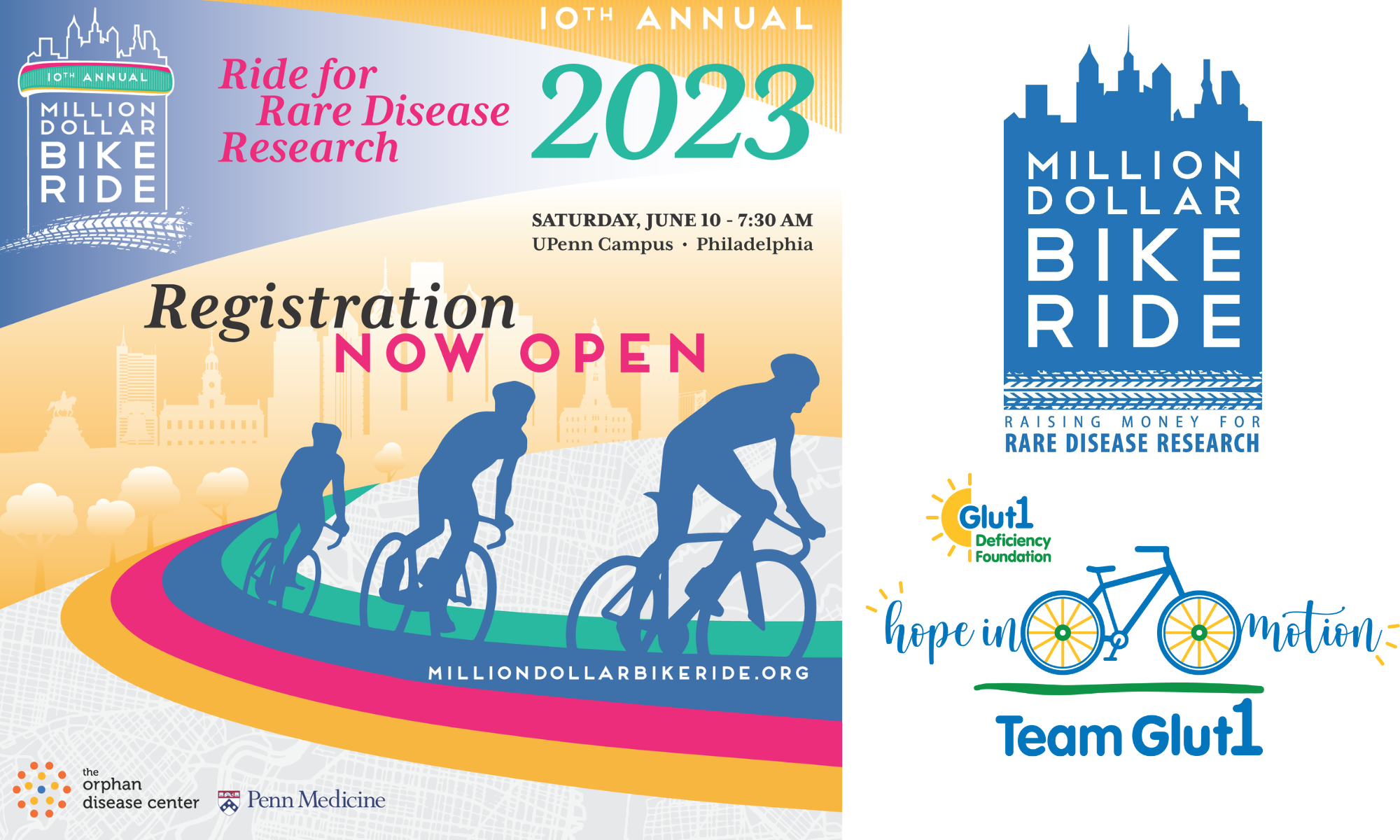 Help secure a matching research grant for Glut1 Deficiency! Join Team Captain and G1DF Board Member Erin Meisner in Philadelphia on Saturday, June 10th for the 2023 Million Dollar Bike Ride. Find more details below about how you can get involved or follow the links to make a donation for this research grant opportunity.
Contribute biosamples for researchers to study Glut1 Deficiency and other rare neurodevelopment disorders through the COMBINEDBrain Biorepository Roadshow. Just show up at one of the fellow patient advocacy group family conferences in a city near you to take part.
Please see the Biorepository section on the Patient Powered Research page on our website for more information and for a list of participating conferences this summer.
The Glut1 Deficiency Foundation is participating in two new exciting biomarker projects through COMBINEDBrain and have researchers interested and ready to start working with Glut1 Deficiency patient samples - this is a good opportunity to make sure your loved one is included!
Work is already underway by Dr. Juan Pascual, Dr. Matt Gentry, and Dr. Ramon Sun with the samples collected at our San Diego conference.
Natural history studies are critical for helping understand lifelong patient experiences and how new treatments can be developed to change the trajectory and outcomes for patients in the future. The Glut1 Deficiency Foundation is participating in two different but equally important natural history studies, and we need your experiences included!
Learn more at the link below, and remember our goal to enroll 50 patients in the Ciitizen study by May 31st so that we can have a critical mass of patients to trigger the free analysis report. Participation is quick, easy, and so impactful, and we thank all who have signed up already. We look forward to sharing back what is learned.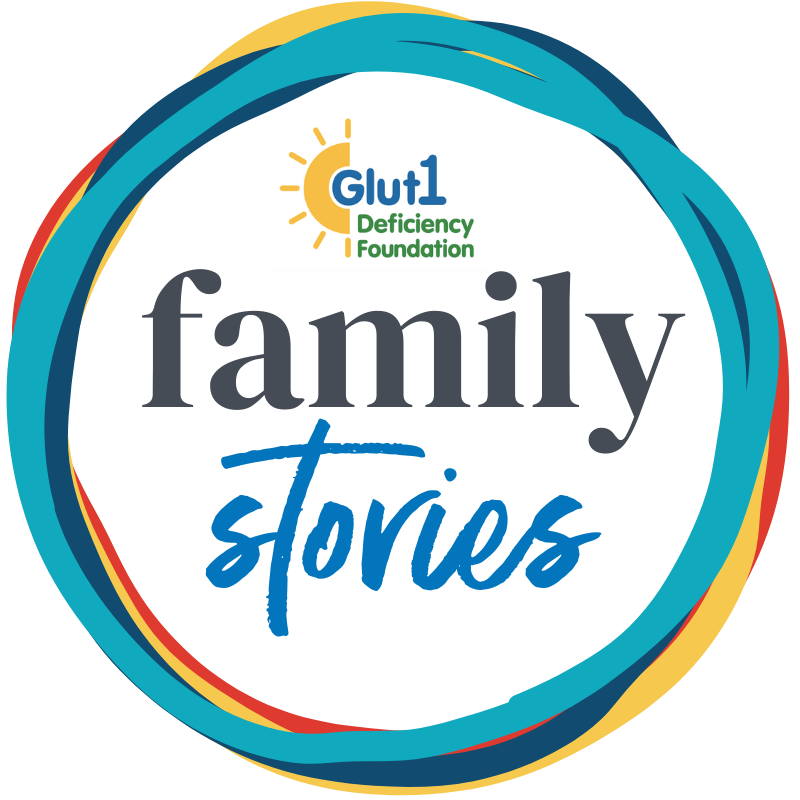 We want to hear from you! Share YOUR story with our community! You never know who needs to hear it. We feature stories on our social media pages along with our website. Fill out our online form or send inquiries to [email protected].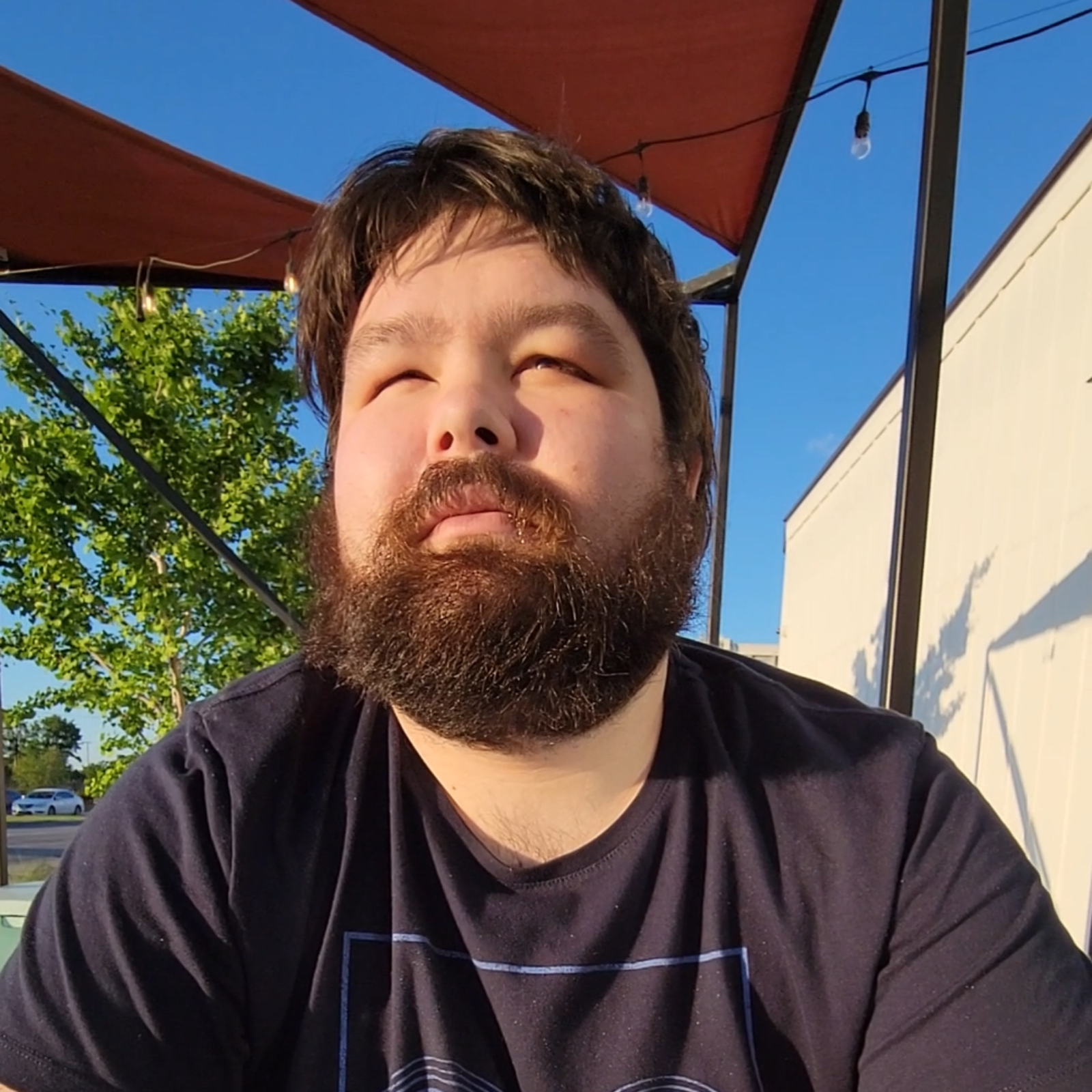 It isn't every day you can say you know a real life rockstar, but Matt Rizzo is certainly one in every sense of the word. Matt is 31 years old and was the 8th person in the world diagnosed with Glut1 Deficiency.  He hasn't let that define him or derail him, and it has given him some unique perspectives on life and inspired some of his art - poetry, lyrics, and music.
Matt had his debut concert with his band, Horizon of Darkness, at the Metro in Chicago recently as an opening act for Eleventh Dream Day, which also happens to be his mom and dad's band. The G1DF's Maddison Hall had the chance to interview Matt about his music, and you can see the full feature on the Glut1 Glimpses blog.
Big thanks for the Facebook fundraisers for April - lots of awareness raised and $780 to bring help and hope through the mission programs of the Glut1 Deficiency Foundation.
Nicoles SomethingElse

Beth Almond Furlough

Katelyn Cool