The Glut1 Deficiency Foundation is pleased to offer the new Research Ready Series, a special project to build a strong, patient-centered research foundation and increase research literacy in our community.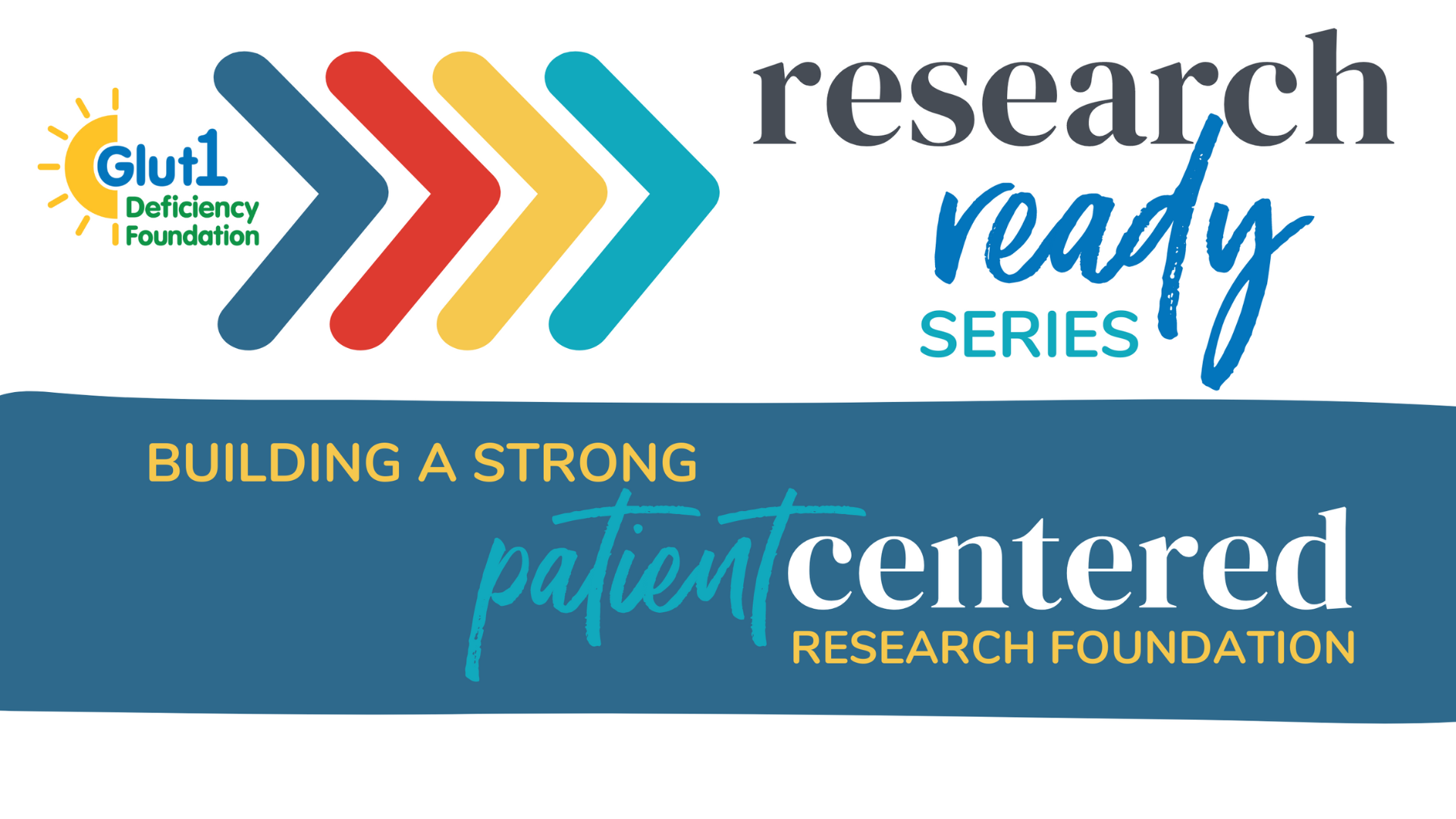 complete before the session:

1. Review the project details
Please take a few minutes to review the information on our website about the Research Ready Series, the goals, and other details about the project.

2. Review the information sheet
As part of our IRB (Institutional Review Board) informed consent process, we are providing an information sheet about this project to help make sure you understand what is involved and how it might impact you.

3. Review the PDF
This is a reference document from PCORI (Patient Centered Outcomes Research Institute) that provides a brief overview of patient-centered outcomes research and PCORI so you'll have some background information.

4. Take the pre-test
This test will measure your baseline knowledge of the research fundamentals information that will be covered in the training. It is OK if you don't know answers - that is what the training is all about! 
The test has 20 questions and will take about 10 minutes to complete. You will take a post-test after the training that contains the same questions.
If you have completed the steps above and agree to participate in the Research Ready Series, please visit the link below to complete the pre-test.
if you have questions, please reach out to the study director and Glut1 Deficiency Foundation Science Director Dr. Sandra Ojeda:
[email protected]
This project has been reviewed by Castle Institutional Review Board to protect the rights and well-being of the human participants in this project.