Discover a global community of families who understand the unique challenges of this rare disease and are on a collective mission to find a cure.
Find a

community

that understands you.
The Family Network is the place to get your questions answered, meet other people on the same journey, and find people who understand, can support you, and give you hope! Join today so you can...
Connect virtually with other families.
Build relationships, learn strategies, and share resources on our Glut1 Deficiency Gatherings for parents, children, and adults with Glut1 Deficiency. We also host a meeting for all ages in Spanish.
Join our community forum.
Share resources, ask questions, and find the support you need on our safe, secure private messaging forum for families - Glut1 Community Connect.
Get discounts on our conferences.
Receive early registration perks and special network discounts for our biennial conferences where you can meet, share, and learn in person.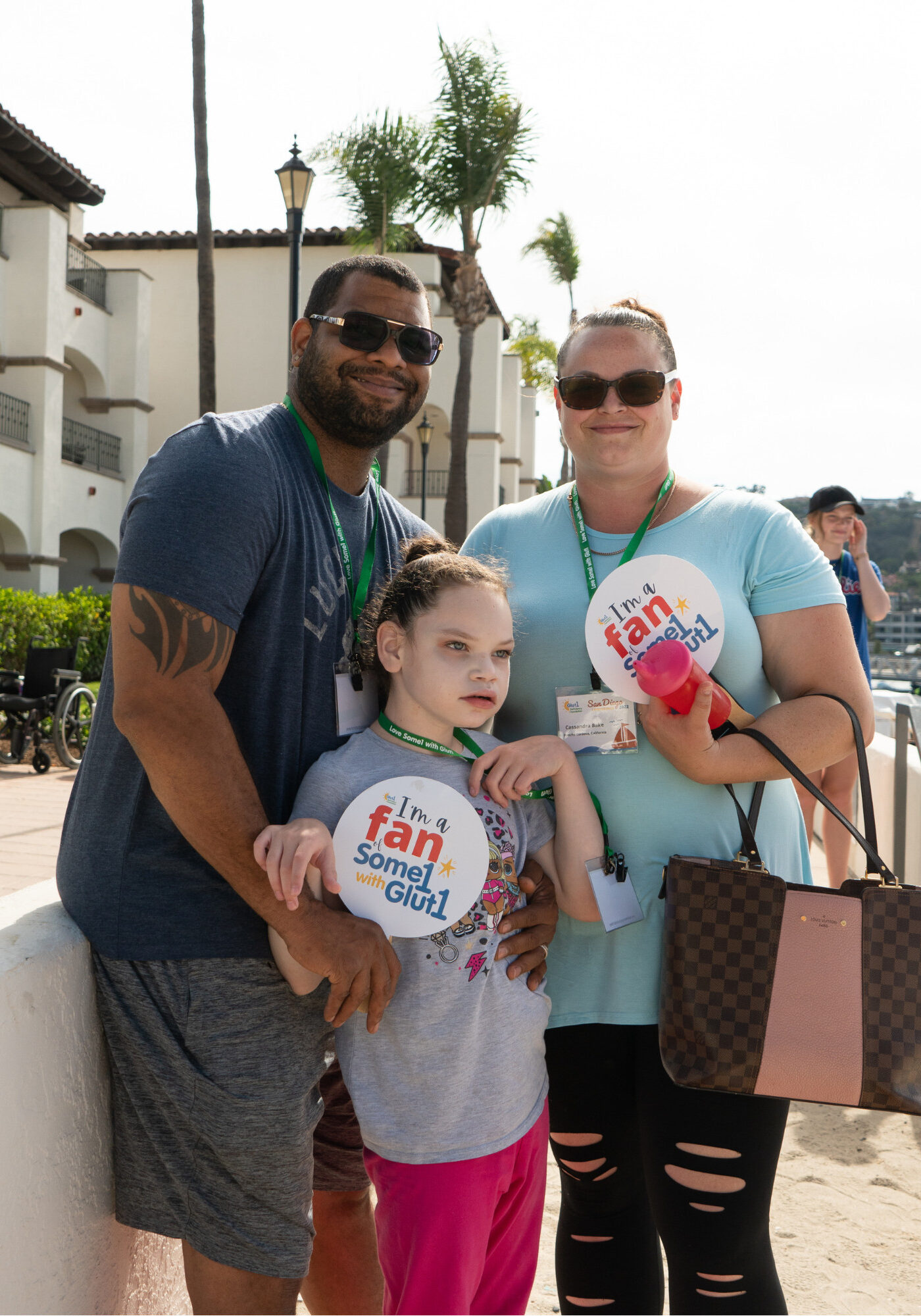 We are so thankful to have the support of the Glut1 Foundation to navigate the ups and downs that come with a rare disease diagnosis.
Susie D.
Glut1 Foundation Member
The Glut1 Foundation is a place I feel safe confiding in and coming to when I need a helping hand or a friend that has encountered similar circumstances in life.
Meredith L.
Glut1 Foundation Member
The Glut1 Deficiency Foundation has helped me and my family with so many things. They provide us with all the latest information that they have. They let us know about any research trials that are happening, share links with other kids and families so we can connect and talk with each other, work with a team of Doctors and researchers searching for a cure. They also host a convention every 2 years so we can all get together and learn about everything in the Glut1 world.
Ethan N.
Glut1 Foundation Member
Our son was diagnosed with Glut1 Deficiency almost 9 years ago. At the time of diagnosis it was one of the most challenging moments we have ever been through as a family. We couldn't have gotten through all of this without the Glut1 Deficiency Foundation and the incredible support from our friends and family.
Maria R.
Glut1 Foundation Member
The foundation provides many resources, information, and support for families, which has been a lifesaver as we navigate this rare disease.
Michelle N.
Glut1 Foundation Member
It is time to speak up a little bit louder about Glut1 Deficiency and the amazing foundation that supports our community. The more advocacy for patients and families like ours, the more meaningful and effective support we receive and can give to others in return. The hope of an alternative treatment or someday a cure for our son and all his Glut1 family is more than enough reason for us to champion investment in the tireless work that the Glut1 Deficiency Foundation does to support and fund research.
Naomi K.
Glut1 Foundation Member
The Glut1 Deficiency foundation has been there for us every step of the way and age transitions for our daughter and our family. We love our Glut1 family.
Mindi W.
Glut1 Foundation Member
The Glut1 Deficiency Foundation has become a lifeline for our family. After years of seizures, delayed learning, and various other symptoms, our daughter was finally diagnosed with Glut1 in 2020. This diagnosis had rocked our world, but having the support of the Glut1 Foundation makes the road we travel a little less scary. We love our Glut1 Girl and our Glut1 family.
Ashley B.
Glut1 Foundation Member
Thanks to the hard work of the Glut1 Deficiency Foundation, more doctors than ever know about Glut1 Deficiency, and more children are getting diagnosed and treated at younger ages. Someday, research that the Foundation helps to fund will develop a cure.
Mike P.
Glut1 Foundation Member
So how does a parent get beyond the feeling of helplessness? For us, we turn our reactions into action. We became a part of the Glut1 Deficiency Foundation 12 years ago and found other families facing the same issues and who were aligned with similar goals such as finding better treatments and ultimately a cure for Glut1 Deficiency. The Foundation has always made funding research a top priority.
April B.
Glut1 Foundation Member
Join the Glut1 Deficiency Foundation Family Network
There are no fees or costs associated with joining and your information is safe and protected.