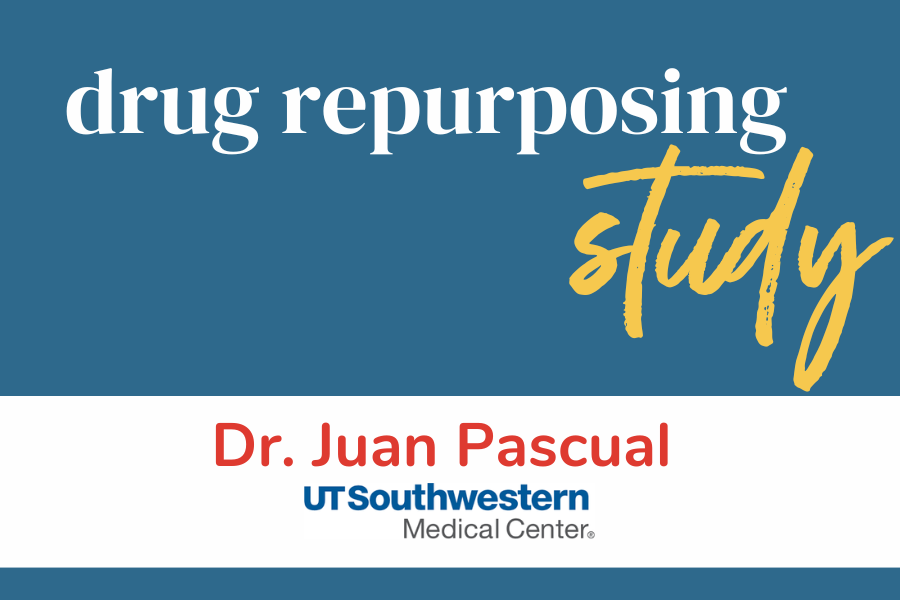 I would like to highlight the study that Dr. Juan Pascual and his team at UTSouthwestern are currently conducting. This study is a follow up of the drug repurposing study that Dr. Pascual and Dr. Park recently published in the journal of Pharmacology and Experimental Therapeutics, as well as the study on the Metabolic modulation of synaptic failure and thalamocortical hypersynchronization in Glut1 published in the journal Science Translational Medicine.
Dr. Pascual and his team have launched a survey for patients to have a better understanding of the patient experience with 3 different drugs, acetazolamide, baclofen and perampanel. The goal of this survey is to determine if Glut1 Deficiency patients have used any of these drugs and to establish whether those drugs present any benefit to the patients in our community.
The survey will only take between 5 to 10 minutes of your time to complete, but it will provide important information that will be used to push progress forward to establish better treatments for our patient community. The survey is only available in English, but it is not too difficult to understand. However, I would recommend to use google translator to translate the questions if you have any doubts.
In addition, I recommend that if you are not familiar with the drugs' names in the survey, you can search the listed names to find any other names that are used for these drugs (generics, brand names, different countries, etc.) to help you determine if the patient has ever used them.
Finally, there is an information sheet that you should read before you complete the survey, this will provide you with more details about the study.
To respond to the survey, you can click on the link below:
---
Here's the official study information from Dr. Pascual's team:

Dr. Juan Pascual at the University of Texas Medical Center in Dallas, Texas would like to invite adult patients diagnosed with G1D or the adult caregivers of minor patients with G1D to participate in an online research survey regarding three medications taken by individuals with G1D. The survey is expected to take about 5 minutes to complete.
To get more information about the research study and respond to the survey, click on this link to the survey.
If you'd prefer, you can complete the survey on a Word document provided and email your responses to the study team at [email protected]
Before you complete the survey, make sure that you've read the Information Sheet included in the link or that is provided, via email, with the Word document survey, that your questions have been answered to your satisfaction, and that you've freely decided to participate in this research.
You can contact Dr. Juan Pascual or a member of the research team with any questions at:
Thank you for your help with this important study!
---