Glut1 Deficiency Foundation Awarded PCORI Funding to Build Research Capacity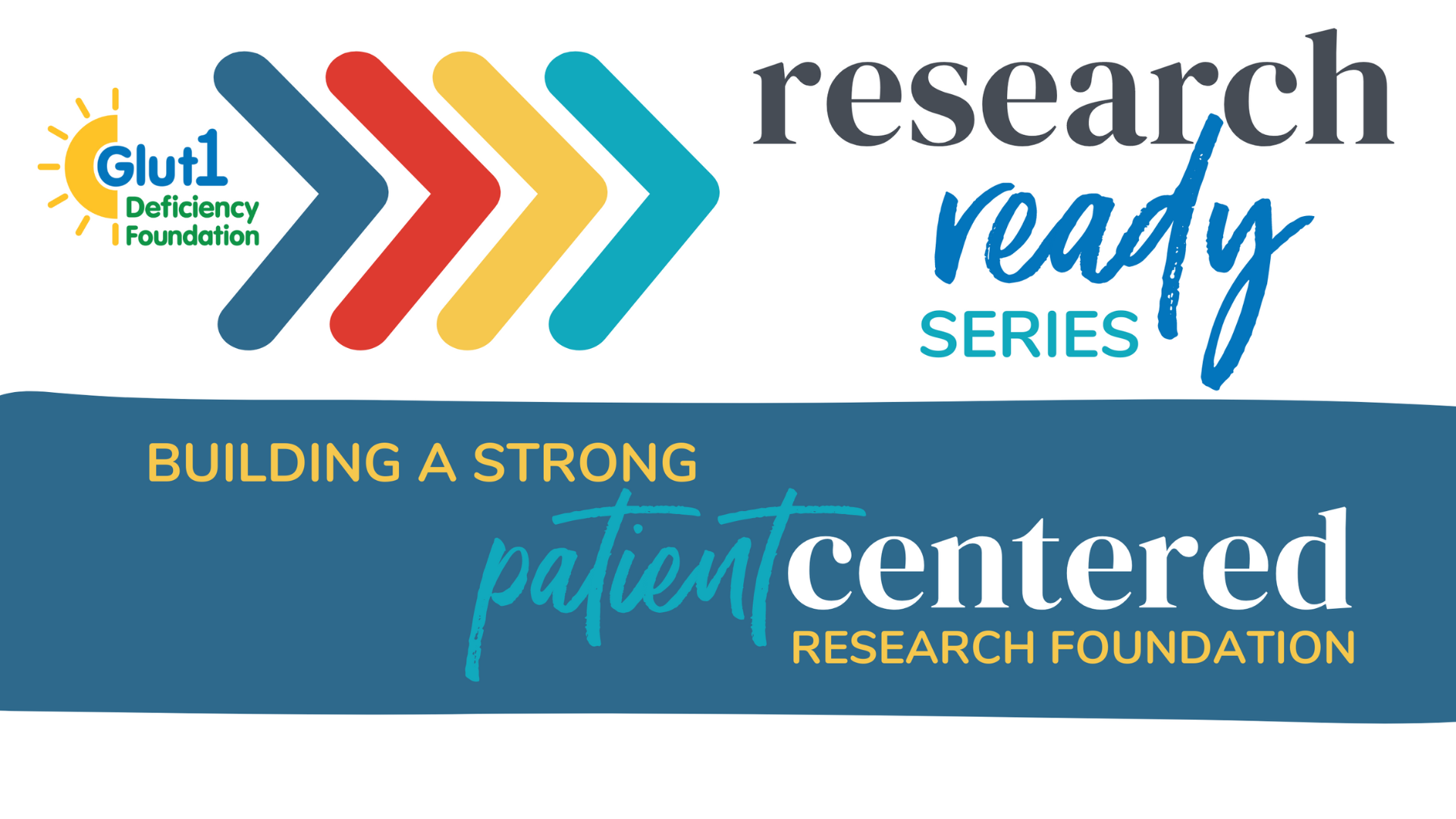 The Patient-Centered Outcomes Research Institute (PCORI) has selected the Glut1 Deficiency Foundation for a $249,920 Eugene Washington PCORI Engagement Award for a special project titled "Research Ready: Developing a Strong PCOR Foundation in the Glut1 Deficiency Community". The two-year project launches on June 1, 2023 and will focus on building a strong, patient-centered research foundation and increasing research literacy in the Glut1 Deficiency community.

This Research Ready project will provide new activities to refine patient priorities, identify needs, and educate a broad base of stakeholders to help build a more empowered, informed, engaged, and patient-centered community as we work together to improve lives, ease burdens, and drive progress for treatments and cures.

The specific objectives will be to:
Develop a model program and practical strategies for continued community education and engagement on the importance of patient centered outcomes research (PCOR), the critical role each can play, and how to effectively promote PCOR among all stakeholders.

Provide education on comparative effectiveness research (CER) principles to equip the community to compare new treatments to the current standard of care and make informed decisions based on individual circumstances to lead to better health outcomes.

Create a framework for ongoing regular survey assessment of the priorities and needs of the patient community to help identify the most important questions to be answered through research and continually inform and refine the educational model.

Establish a patient advisory board.

Provide regular training and engagement opportunities supported by and grounded in existing PCOR tools.

Increase research literacy and clinical trial readiness across the community.

Strengthen relationships and form new partnerships and collaborations across all stakeholders.
The Research Ready project will lead to the creation of a sustainable framework to educate the stakeholder community on the principles of PCOR, the critical role patients play in the research process, and how they can best engage to ensure research is relevant and meaningful for those living with the burdens of this disease and that the research is more likely to improve outcomes. Through this project, patients and families will have a better understanding of how they can use their unique expertise to shape the direction of research and how they can help fill existing gaps that hinder progress.
"Because Glut1 Deficiency is such a rare disease, we understand the need to have patients and families engaged and directing research in ways that are most meaningful for them, so that precious time and resources are not wasted and the outcomes address the needs and priorities that matter most to our community," said Glut1 Deficiency Foundation Science Director and project lead, Dr. Sandra Ojeda. "Patients and families are the true experts in our disease, and partnering in research through projects like this empowers us to change and shape the future for our loved ones."
About Glut1 Deficiency:  Glut1 Deficiency (Glucose Transporter Type 1 Deficiency Syndrome) is a rare genetic condition that impairs brain metabolism. Glucose and other sugars aren't transported properly across the blood brain barrier and into the brain, preventing it from growing, developing, and functioning the way it should. Symptoms may include seizures, movement disorders, developmental delays, speech and language disorders, intellectual disabilities, hemiplegia, migraines, unusual eye-head movements in infancy, and a number of other neurological symptoms.  For more information, please visit www.G1DFoundation.org.
About PCORI:
The Patient-Centered Outcomes Research Institute® (PCORI®) is an independent, nonprofit organization authorized by federal law in 2010. Its mission is to fund research that will provide patients, their caregivers, and clinicians with the evidence-based information needed to make better-informed healthcare decisions. PCORI is committed to continually seeking input from a broad range of stakeholders to guide its work. Learn more at www.PCORI.org.
About Glut1 Deficiency Foundation:
The Glut1 Deficiency Foundation was established in 2011 as a parent-led patient advocacy organization dedicated to improving lives in the Glut1 Deficiency community through its mission of increased awareness, improved education, advocacy for patients and families, and support and funding for research. For more information, please visit www.G1DFoundation.org.